Tri-State Trail & Coffee House Loop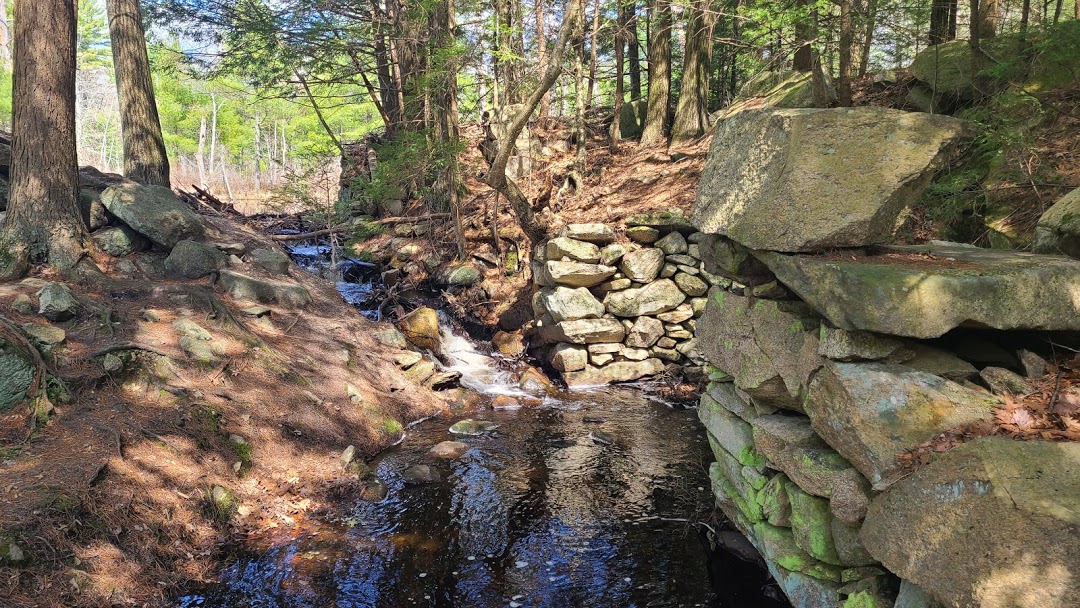 Overview
The Tri-State Marker Trail and Coffee House Loop is an easy (mostly-flat) 5.7-mile loop trail in Douglas State Forest, which goes to the point where CT, RI, and MA all meet.
Statistics
Distance: 5.7mi round-trip from the parking lot
Elevation gain: 499ft (most of it on the spur to the tri-state marker)
Difficulty: Easy
Write-Up
Christina and I decided to start our hiking season with a relatively flat hike to the tri-state marker. If you couldn't guess from its name, this marker is a stone column at the point where three states (Massachusetts, Connecticut, and Rhode Island) meet, one of 38 such points in the US (PDF warning).
It was great weather for a hike - 63 and sunny, with only a few fluffy clouds in the sky. We started out on the Coffee House loop, a relatively flat stroll through the woods, before joining the Mid-State trail, and eventually the SNETT. The SNETT was a very flat/wide double-track, with several smaller trails branching off of it.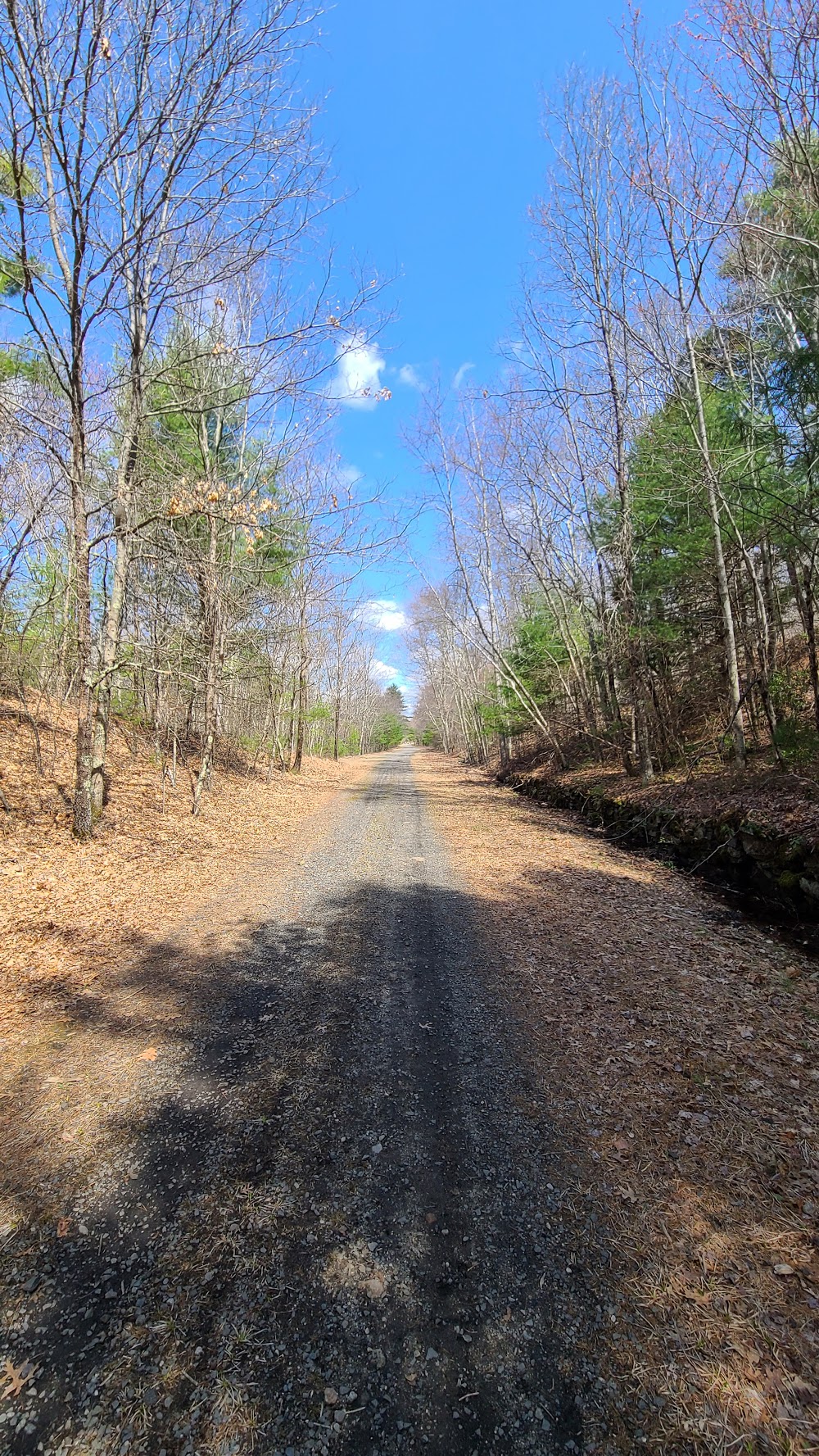 Eventually, we found the turn-off for the Tri-State marker, which is the only part of the hike that felt like we maybe should have worn boots instead of road running shoes. It was a bit uphill, with roots/rocks/etc to navigate over, but nothing too hard.
There is a first marker that you pass right as you enter the trail, which marks the Massachusets/Rhode Island border. A bit further along the trail, we came to the tri-state marker, but there were far too many people lunching/hanging out there to spend much time there or get a good picture, so we turned around and came back along the second half of the Coffee House loop. There weren't many people along the trail, but there were certainly a lot of people at the marker. There were a few different ways to get to it, so they probably came via different routes.
Overall, a good first hike of the season, and a beautiful day for it. I'd recommend this for someone looking for a nice walk in the woods without anything super-challenging. It was a well-groomed trail without a whole lot of elevation gain, and not super-crowded either.
Strava Activity